You look at the antique wardrobe that you bought from the second-hand furniture shop. "This aparador has a really rich history," said the seller. "But we haven't been able to open its doors. That's why we're selling it for a cheap price."
You gaze intently at the intricate carvings. The price was really good for such a beautiful piece of furniture. Surely, you can figure out a way to pry its doors open.
"It's from an old house in Laguna," explained the seller. "Maria, the previous owner, wanted to get rid of it before moving to the States. Although she acted a bit… strange around her old aparador." You didn't ask for more details. It's perfect for your bedroom, and you knew that you can resell it in the future for a heftier price.
However, now you can't stop thinking about what the seller said. What did he mean that the old owner was acting strange?
You think about your son, James. If anyone is acting strange, then it'd be him. After you bought the old aparador, he began to always play near it, talking to an imaginary friend trapped inside. "He can't breathe inside, dad," he said one day. "He's crying because he wants to get out, and he's tired of playing with the old ladies inside the aparador."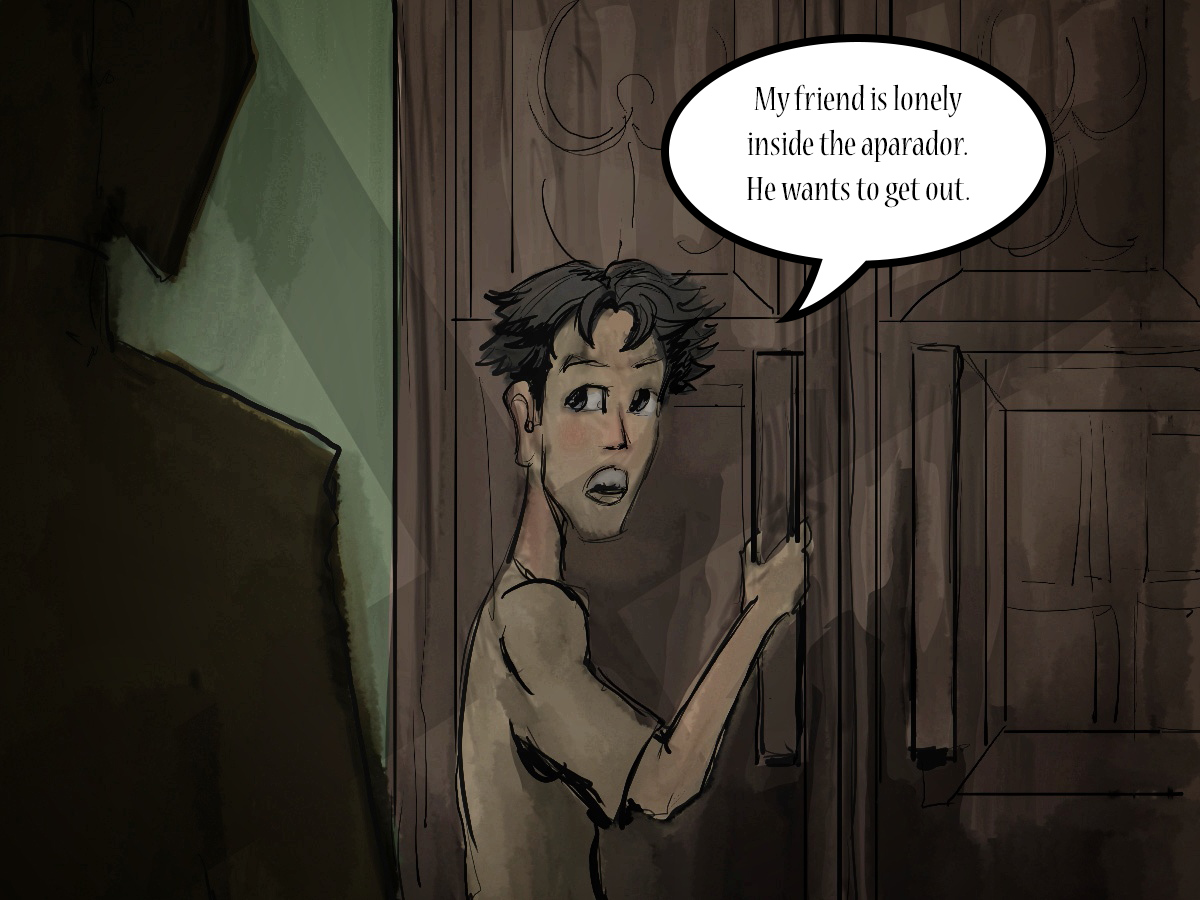 At first, his imaginary friend seemed to be just part of a strange game. James is only seven, after all. You thought the game would eventually end, just like all other games that stemmed from his imagination.
But things started to become serious when your son started waking up every day at 3 AM."His screams are too loud," he would say, sobbing. "He's trapped inside and everything's burning and his screams are too loud."
You get the feeling that there's more to this old aparador.It's more than just an old piece of furniture that the previous owner wanted to get rid of.
Will you open its doors and take a peek at what's inside?
Are you willing to take the risk?